Regardless of the season, there is plenty to plant in the veggie patch. Whether you're looking for fresh summer favorites or hardy winter staples, you'll find options for any time of the year.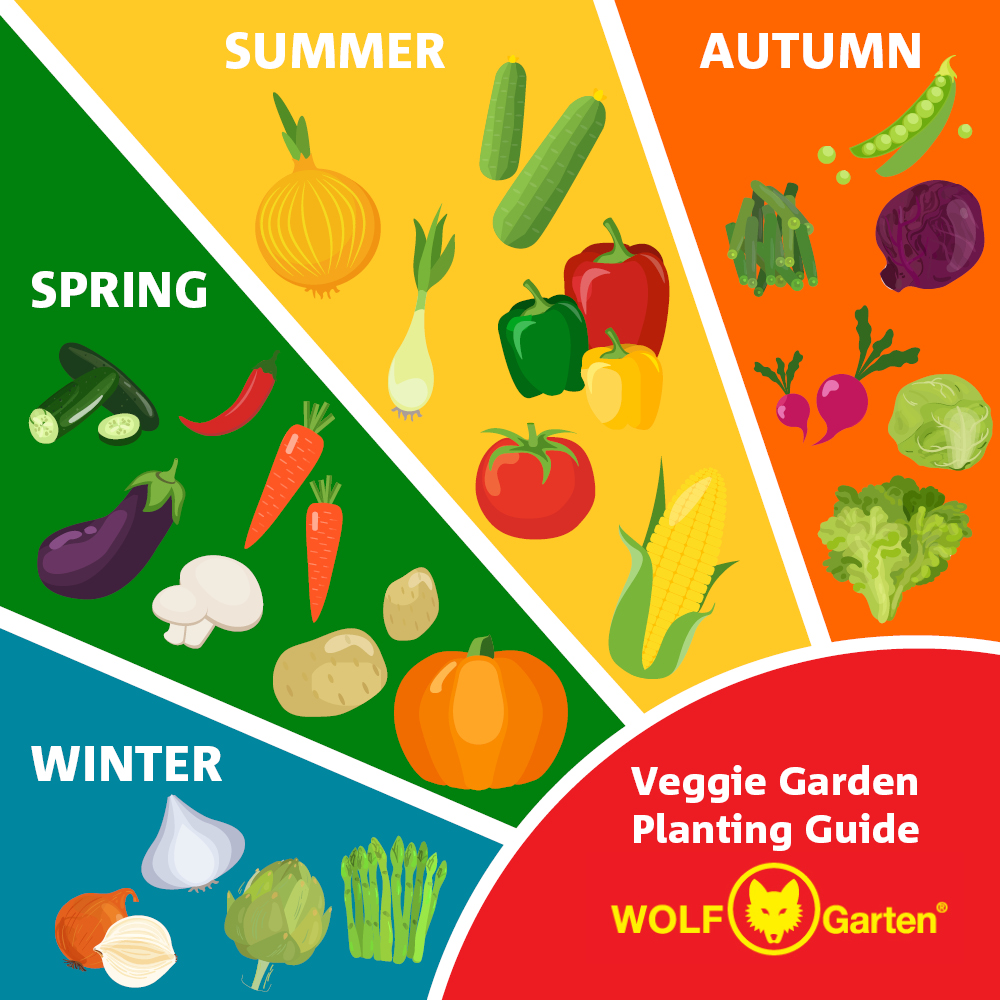 Summer
Soak up the sun while planting these warm weather, sun loving veggies that can stand the heat. Just remember to keep your plants hydrated on those extra hot summer days so your harvest is set up for success.
Broccoli
Chives
Cucumber
Corn
Onion
Tomatoes
Sweet Potato
Capsicum
Watermelon
Autumn
Start your autumn planting by prepping the soil and eliminating any summer crops that have past their expiration date. Once your summer harvest is out of the way and your soil is prepped, you're ready to start planting your autumn favorites.
Kale
Lettuce
Radish
Spinach
Rockmelon
Cabbage
Peas
Beans
Winter
These hardy winter veggies make for a great project as the weather starts to cool. Take this time to get in touch with nature, clean up the garden and enjoy the space year round.
Shallots
Chicory
Garlic
Arichokes
Parsnips
Asparagus
Spring
Though springtime is known for its unpredictable weather, it's still a great time to plant some hardy vegetables for an early summer harvest.
Carrot
Celery
Chilli
Eggplant
Potato
Zucchini
Mushrooms