| | |
| --- | --- |
| Now that Spring is here and the sun is out it's time to bring out the hose and start watering those thirsty plants. Let us help you make your green space flourish with the hose reel trolley. The most efficient and convenient way to transport and store your hose this Spring. | |
Our hose reel trolley is here to keep your garden looking pristine and organized. By securely storing the hose, the trolley ensures your garden remains clutter-free and always picture-perfect. No more accidental hose mishaps or unsightly tangles.
Leaving your garden hose exposed to the elements can lead to premature wear and tear. Excessive exposure to sunlight, extreme temperatures, and rough surfaces can cause cracks and leaks in the hose. By utilizing the hose reel trolley, you can protect your hose from unnecessary damage.
The trolley's ergonomic design allows you to comfortably unwind and rewind the hose without putting unnecessary pressure on your back. This promotes better posture and reduces the risk of back injuries.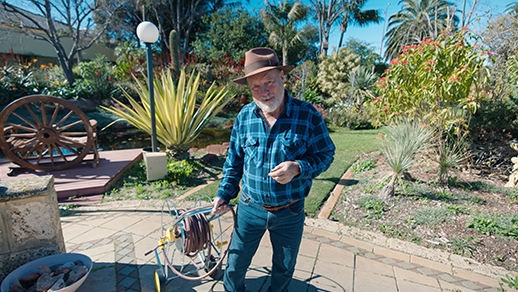 All Wolf Garten products comes with a Lifetime Warranty, you can make a one-time purchase and enjoy the equipment for life!